Advertising II – Animated Beings
Commissioned work for Yamaha, Smart, Purina, and others.
CG & Photo Combined
Images combined with photos, 3d and retouching, all done by the in house artists.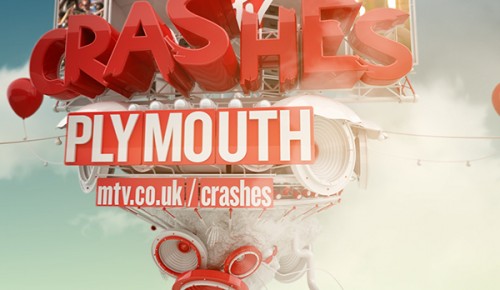 Molistudio
Art Direction + 3D Illustration
Food
Commissioned work for Curtis, McDonald's, and more.
Advertising I – Automotive & Landscape
Commissioned work for BMW, Pirelli, Chrysler, Mini, Yamaha, 3, and others.
Movie & Game Poster
Ars Thanea are constantly working for clients in the movie and game industry, creating posters, animations and game development for clients such as HBO, UBISOFT, and Discovery Channel. Many of the human figures in their images are configured in 3D for realistic effect, and the background is very often mixed with 3D and matte painting, to create the right feel and quality.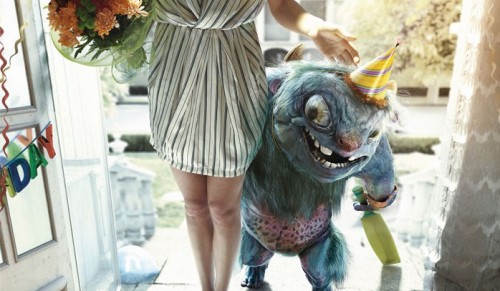 Carioca CGI
Places, Props, Creatures, Animate Beings, Objects… Everything can be created!
Landscape
These amazing landscapes are configured in 3D for realistic effect, and the background is often created using 3D together with matte painting, to create the desired effect and quality.
3D Campaigns
Product campaigns for Nike, Martini, Adobe, Benq, Nokia, Polaroid, Samsonite, Chanel, Wrigley's, Nespresso, and poster campaigns for Discovery Channel, Cannes Lions and Grammy.
Cars
Some of the images in this gallery are full CGI, and images of the Shanghai locations are a combination of photography and 3d.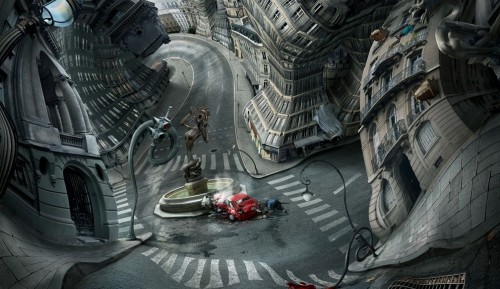 Salamagica
CGI and Post Production Studio
AutoMotive
Commissioned work for BMW, Ford, Audi, Jaguar, and others.
Advertising III – Misc
Miscellaneous
Cars
3D configuring for car brands like Mercedes Benz, BMW, Mazda, Dodge and Hyundai.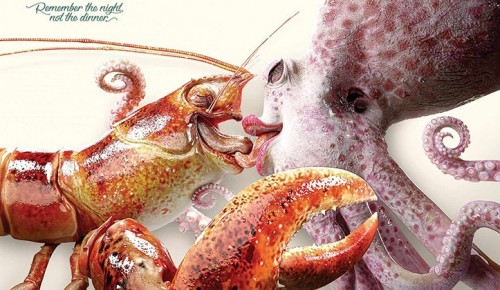 Zombie Studio
Award Winning CGI Studio: Characters / Fictional Reality / Product /Sculpture
About Catzwolf
Since 2009 Catzwolf has been creating illustrations, CGI, storyboards and also making creative retouch and animation.
Today Catzwolf is an integrated production company. Apart from images and video they deliver digital projects of any complexity: starting from web sites and mobile applications to augmented reality and digital offline. They can offer a team of smart art directors and copywriters, who are able to integrate to any project by client's request, be it a storyboard for animation reel or a refinement of your creative concept.
Being experts in all production questions, Catzwolf's people know how to best implement your idea. Integration of all departments, each of which has an expertise in its own area, enables to optimize a working process and increase the quality of final creative product.
To view Catzwolf's 2D Illustrations, please visit: D'ELE Print
To view Catzwolf's animation works, please visit: D'ELE Motion
The Studio is based in Moscow.
Studio Link: http://catzwolf.ru/
About Alessandro Bavari
Alessandro Bavari was born in Latina, a coastal town south of Rome, Italy, in 1963.
Having grown up in an Italo-French family, he was early attracted by artistic matters and decided to attend art college, where he began making photomontages at the age of 15.
Then, he studied scenography, photography, history of art and various other topics at the Academy of Fine Arts, in Rome, where he developed strong grounding in the techniques of oil, water colours and engraving, while experimenting with methods of mixing tar, glue, industrial paint and exploring photographic printing techniques.
During these years, he took the habit of making numerous photographs everywhere he went, human and animal matters, objects and architecture, pictures and landscapes, fossils and materials, which join his mental museum. Bavari is also strongly influenced by Indo-European cultural myths and allegories as well as 14th and 15th century artists.
Since 1993, he has added digital manipulation to his art, developing a personal artistic language using industrial and organic products from nature before incorporating photographic process, then computer digitalization, which leads to "a kind of contamination among the arts dissolving the boundaries which distinguish them".
Alessandro Bavari lives and works in Italy.
Personal Links: http://www.alessandrobavari.com/
Illustration
Using mixed techniques, including hand drawing and digital painting, Ars Thanea has created illustration campaigns for GE, HBO, Diesel, iPad, Syzygy, Cappy and Ubisoft.
About Ars Thanea
Ars Thanea is a creative agency focused on creation, design and new technologies.
Ars Thanea offers wide range of services from illustration, through design up to advanced technology products. Their passion is being challenged by their clients with projects that hunger for delivery embodied in remarkable products. It stands for terms of creative execution, project experience and development. The visual solution they offer includes Matte Painting, 3D, animation, 2D Illustration, Digital Painting, Photo shoot, and Post Production.
The studio is located in Warsaw, Poland where their work is created with devotion. However, for them it is much more than just 'work'. It is something they all believe in. It is their heritage. It is a chance to make the world a better place. Ars Thanea's talented team of directors, designers, illustrators, programmers and developers is constantly evolving both as people and specialists. All that to be better at pushing brands on new, deeply engaging territories.
To view Ars Thanea's animation works, please visit D'ELE Motion.
Studio Link: http://www.arsthanea.com/
Product
This gallery includes 3d configurations of cosmetic product, shoes, effects with water and mirrors, and other things. Commissioned work for Nike, L'Oreal, Dove, and more.
About CG Refinery
CG Refinery is a team based in Shanghai including photographers, illustrators, CG artists and retouchers.
They love what photography has become and are committed to exploring its new frontiers as an artistic and commercial medium.
Besides the usual assignments, they will also be your partners in developing creative solutions using photography and its extended possibilities.
Studio Links: http://www.cgrefinery.com
About D'ELE Digital
Our Digital Department serves the growing demand of digital and multi-media campaigns. We are proud to represent digital artists from all over the world, including 3d artist, designers, illustrators, photo retouchers, post production teams and animation artists.
We provide versatile visual solutions, using the latest computer technology, and are dedicated to always be pushing the boundaries for idea generation.
Please contact us for enquiries.
Fine Art Photography
A set of photography and mix-technique paintings - A kind of contamination amongst the arts dissolving the boundaries which distinguish them.
Drinks
This gallery includes memorable ad campaigns for brands like Martini, Bacardi and more.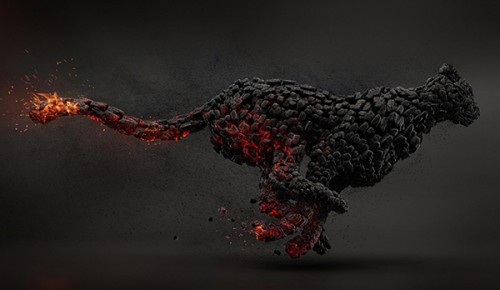 Garrigosa Studio
Award Winning Photography & CGI Studio: Campaigns / People / Animals / Sports / Still Life / Fantasy / Portrait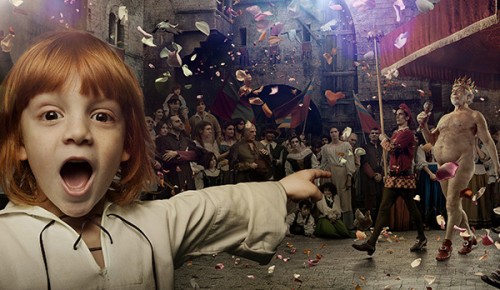 LSD
CGI, Photographic & Motion Graphics Studio
Client List
Agencies:
3SBA, Aaron Lloyd, AdWatch Isobar, Arena Magic Box, Bazina.Sass+, BBDO Moscow, Contrapunto, DDB, EMCG, Engage Interactive agency, G2, G360, Grape, Grey Group, Index, IQ marketing, Instinct, JWT International, JWT Russia, Leo Burnett, Liquid Campaign, Lowe Adventa, McCann Erickson, M&C Saatchi, Milk, Ogilvy Moscow, Papa Agency, Prior, Publicis United, Rodnaya Rech, Saatchi & Saatchi, SapientNitro, Slava, Sorec Advertising, TBWA, Unionlinx, Young & Rubicam.
 Brands:
Beeline, Chelpipe, Hygiene Kinetics, KPMG, Mail.ru, Lebedyansky, Odnoklassniki, PepsiCo, Rinet, RosNano, Svyaznoy
Painting
Monotypes on Paper and Oil on Board
Photo Retouching
Works in this gallery are mainly achieved by manipulating photographs and stock images digitally, no 3D renderings attached, apart from the string and glass in 2 images. Commissioned work for Discovery Channel, Diesel, BBC, Nissan, and more.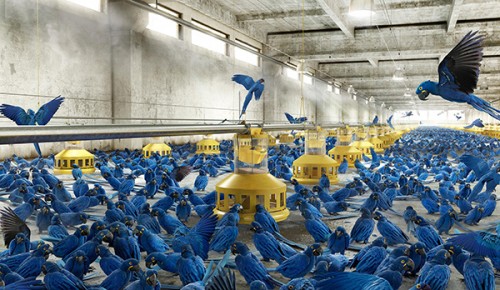 Fuze Image
CGI and Post Production Studio
3D Maps and Plans
3D maps and plans created for Disney Land, British Airways, Mental Health Center of Denver, and others.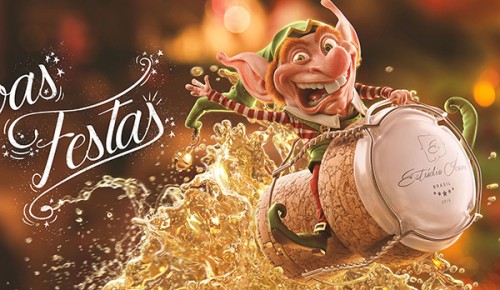 Estudio Icone
Image Making Studio: 2D Illustration / 3D Illustration / Photography / Conceptual Art / CGI / Creative Retouching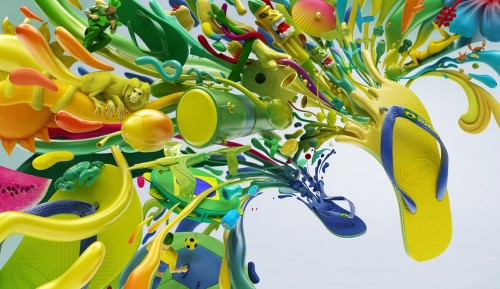 Serial Cut
Design Driven Image Making Studio
Exhibitions
Solo Exhibitions:
06/2010: (Photography), "Galleria Argo/Centro – Centro Studi e Documentazione Arte Moderna e Contemporanea.", Trento, ITALY
03/2008: (Photography), Galleria De Faveri Arte – Lab 610 XL, Feltre, ITALY (text in italian)
06/2006: (Photography), "FIMA-Festival International Montreal en Arts", Galerie Dentaire, Montreal, CANADA
03/2004: (Painting, Photography), "Operazione Contemporanea: 14 artisti + 2 città x 28 mostre", ITALY
10/2003: (Photography), Galleria Arte al contrario, "Sodoma e Gomorra", Modena, ITALY
06/2003: (Photography), Jungle Art Galerie, Paris, FRANCE
09/2002: (Painting, Photography), Mimi and Ian Rolland Art and Visual Communication Center, University of Saint Francis, Fort Wayne,USA
08/2002: (Photography), Limonaia of Villa Strozzi, "Sodoma e Gomorra", Firenze, ITALY (text in english/italian)
Selected Group Exihibitions:
06/2013: (Video), Inkubo Electronic experience festival, Centro Sonika, Padova, ITALY
06/2013: (Video) "Psichic TV", Associazione Decifra – IV Open Studio, Venice, ITALY
02/2013: (Photography) "Divina Commedia", Arcos, Museo d'Arte Contemporanea del Sannio, Benevento, ITALY
02/2012: (Video) Corpo Elettronico, Complesso Monumentale del San Giovanni, Catanzaro, ITALY (text in italian)
02/2012: (Photography) S.O.S. 3, Palazzo delle Miniere, Trento, ITALY
12/2011: (Photography), "PhotoReload (IN-HUMAN)", Romberg, Latina, ITALY
11/2011: (Photography), "METABIOLOGIE", Galleria Spazio Paraggi,Treviso, ITALY (text in italian)
09/2011: (Video) Metachaos (Golden Nica as best short 2011) screened at the Prix Ars Electronica, AUSTRIA
10/2009: (Photography) "STEP09″, Milano, ITALY
Illusion
Award Winning CGI Studio: Animals / Automotive / Creative Imagery / Advertising
Music Video
"Djsensei Musica Granda" - Animation & VFX
Cartoon & Character Design
Another Ars Thanea specialty is character design, no matter if it is human figures, animals or cartoon-looking creatures, they always deliver. They have created characters for online games development, illustration posters, and brand campaigns.
Animation Video
"Tiromancino Imparare Dal Vento" - The animation was achieved by the accelerated growth of the vegetation.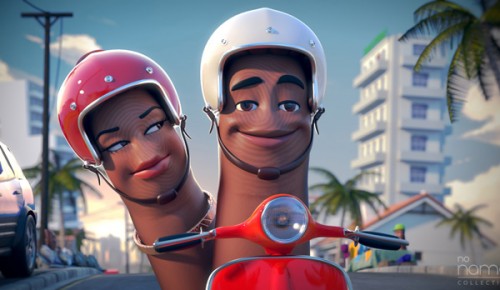 Noname Collective
3D Studio: 3D Commercials / 3D Characters / Animation
Gingerpic
Integrated Creative Studio: CGI / Photography / Animation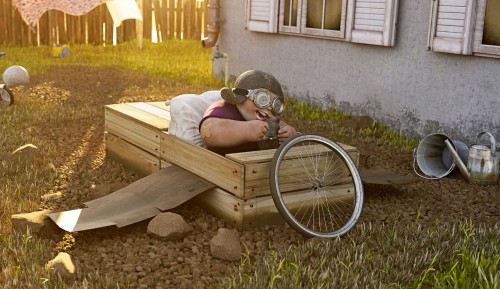 Big Studios
CGI + Animation Studio: Animation / Illustration / Photography / Creative Retouch / 3D
Josefina Pro
Image Making Studio: 2D Illustration / 3D Illustration / CGI / Post Production / Photography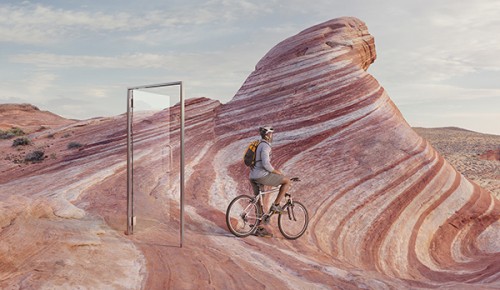 Additive
CGI & Post Production Studio
THOMAS BERNOS
Digital Artist: Character Design / CGI
Boom CGI
CGI Studio: 3D / Illustration / Animation / Post Production / VFX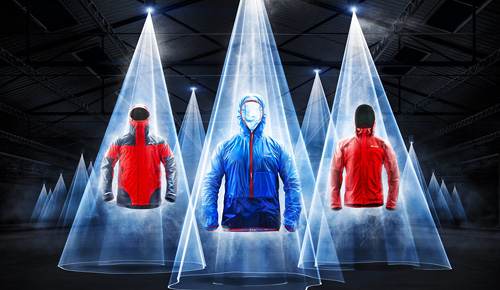 THETANK
Creative Post Production Studio
Tomas Muller
Digital Artist: Illustration / Conceptual Art / Photo-retouching / CGI / Matte Painting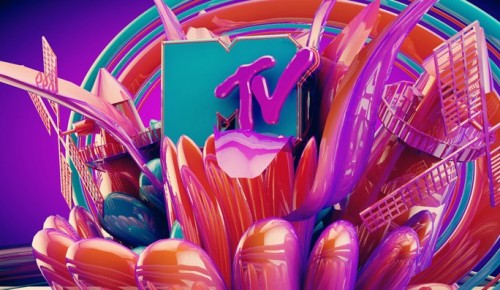 Antoni Tudisco
CGI Artist: Digital Art / Illustration / Graphic Design
Sebastian Onufszak
Illustrator, Designer & Director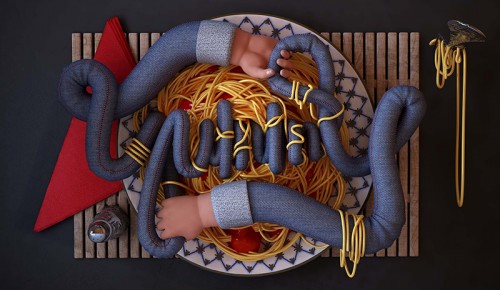 Jenue
Digital Artist: 3D Illustration / Graphic Design / Typography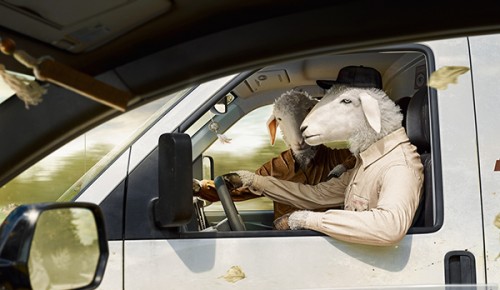 Yellow Mello
Creative Post Production Studio: 3D / Illustration / Retouching / Character Design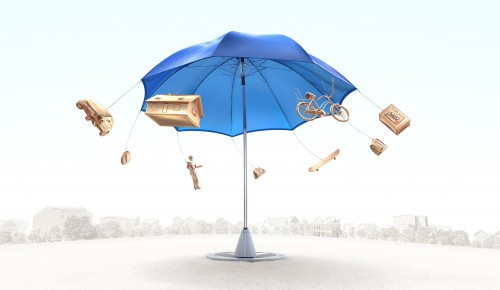 Noroc Studio
A design and CGI studio